World update: July 29-30 2019
Stories from Saudi Arabia, North Korea, Somalia, and more
THESE DAYS IN HISTORY
July 29, 1148: The Siege of Damascus ends
July 29, 1588: The English fleet puts the final nail in the Spanish Armada's coffin at the Battle of Gravelines. After harassing the armada for the previous nine days, forcing it to regroup in the Spanish Netherlands, the English fleet used its vastly superior mobility to inflict a serious defeat on its Spanish counterpart, sinking five ships and killing some 600 people. The Spanish fleet was forced to beat a hasty and badly managed retreat north, and by the time it had circled back around Ireland and returned home it had lost about a third of its ships and thousands of men.
July 30, 762: Abbasid Caliph al-Mansur founds the city of Baghdad as his new capital. Located near the site of the former Sasanian (Persian) capital Ctesiphon, Baghdad replaced the Umayyad capital Damascus as the center of the caliphal court. Officially the new city was called Medinat al-Salam, or "the City of Peace." It's not entirely clear why it took the name Baghdad, but the prevailing theory as far as I know is that a village called "Baghdad" stood near the spot where the city was built, and common usage applied that name to the city. Eventually common usage won out. For several centuries Baghdad was arguably the most important city in the world. At its height it may have been home to more than a million people and was world-renowned as a center of learning and culture. Its decline mirrored the decline of the Abbasid dynasty, and the Mongol sack of the city in 1258 proved especially devastating.
July 30, 1619: Virginia's House of Burgesses, the first legislature in the Americas, holds its first session.
July 30, 1980: Vanuatu's independence day
MIDDLE EAST
SYRIA
The Syrian military recaptured two villages in northern Hama province from rebel forces on Monday. The villages, al-Jabin and Tel Melah, were taken by rebels last month. These are the first substantial gains Damascus has made in northwestern Syria since a rebel counterattack began in early June, despite steady air and artillery bombardments since then. Meanwhile, 10 of the United Nations Security Council's 15 members have petitioned the UN to investigate reports of attacks against multiple medical facilities in northwestern Syria. The council can't order an investigation because any resolution to that effect would be vetoed by Russia and probably China.
Analysts Alexander Decina and Katherine Nazemi look at the factional makeup of Syria's military forces, which can impinge on Bashar al-Assad's ability to control them:
Syria's security apparatus, which Assad inherited from his father, Hafez al-Assad, consists of multiple intelligence agencies and relatively elite units with overlapping mandates, designed to prevent any single one from becoming powerful enough to threaten the presidency.

This apparatus proved crucial to the regime during the civil war as the regular army faced defections and absenteeism. Yet the conflict environment itself, and the broad mandates granted by Damascus, created the space for these agencies and factions to dramatically expand the scope of their disagreements.

Using intermediaries and informants developed over the past few decades, security apparatuses facilitated the creation of popular committees and affiliated militias to expand their force projection. They also competed to attract militias that emerged from the ground up or were financed by regime-aligned business people by offering better resources and protection.
Foreign interventions have complicated the picture, with Iran and Russia each patronizing particular units that then pursue the aims of their patrons and don't necessarily get along with one another—or with Damascus.
YEMEN
At least ten people—at least one estimate says 14—were killed on Monday in an attack on a market in Saada province. Normally we'd chalk this up to another Saudi oopsie, which is what the Houthis are claiming, but the Yemeni government claims that it was the Houthis who shelled the market with rockets in an attack on government-aligned local tribes. If the Saudis or the Yemeni government had any credibility when it comes to civilian casualties their story might be more believable. That said, it's not as though the Houthis have earned an abundance of goodwill either.
When the UAE announced that it was drawing down its military presence in Yemen most of the analysis focused on the fact that the war is stalemated and that the humanitarian crisis it's caused has become an international embarrassment for Emirati leaders. But Al-Monitor's Samuel Ramani suggests that the Emiratis made the decision to pull out at least in part because they'd worn out their welcome:
But the rising resentment against the UAE's military presence in southern Yemen also contributed to its partial withdrawal from the region. Initially, Yemeni outrage was largely confined to human rights abuses allegedly perpetrated by UAE-aligned militias in southern Yemen. In late January, demonstrations had erupted in Aden over the UAE-backed Security Belt militia's alleged involvement in forced disappearances of Yemeni civilians. In March, protests broke out again in Aden in response to the slaying of Raafat Danbaa, a witness who had testified against several UAE-aligned soldiers in the alleged 2018 rape of a young boy. After testifying, Danbaa allegedly was abducted, shot and killed by UAE-backed forces.

The unresponsive attitude of Emirati officials to these demonstrations and the perception of the UAE as an occupying force caused protests to spread across southern Yemen. In mid-June, demonstrations broke out in Shabwah governorate that featured banners opposing the UAE's "occupation" of the region. On July 1, popular unrest intensified on the island of Socotra, where demonstrators raised the Yemeni flag and decried the UAE's alleged destabilization of the island. Atef al-Sokotri, an activist participating in the Socotra demonstrations, described the July 1 protests as the "largest in the history of Socotra," and linked them to the unpopularity of the UAE-aligned Security Belt militias.
ISRAEL-PALESTINE
An internal UN report alleges serious ethical lapses within the UN Relief and Works Agency, which is responsible for managing international relief efforts for Palestinian refugees. The charges include allegations of nepotism and misconduct in interpersonal relationships. UNRWA is already under serious pressure due to the Trump administration's decision to stop funding the agency.
UNITED ARAB EMIRATES
The Trump-Pence 2016 campaign apparently let UAE and Saudi officials write, or at least edit, its energy policy. The House Oversight Committee has found that billionaire financier and Trump backer Thomas Barrack shared a draft of a "major" energy speech with a buddy in the UAE, who shared it with his buddies Saudi Arabia. It would appear, based on communications between Barrack and his friend Paul Manafort, that comments from the Emiratis were incorporated into the final version of the speech. That sound you hear is probably the swamp, draining.
SAUDI ARABIA
At Vanity Fair, Ayman Mohyeldin has unearthed details of the Saudi government's program to target troublesome expatriate Saudis for surveillance, abduction, and sometimes extrajudicial execution:
The targets tend to be those whom the Saudi leadership consider to be working against the interests of the state: dissidents, students, rogue royals, prominent businessmen, and M.B.S.'s personal enemies in nearly a dozen countries, including the U.S., Canada, the U.K., France, Switzerland, Germany, Jordan, the United Arab Emirates, Kuwait, Morocco, and China. Saudi Arabian residents, of course, are not immune. This past April, 37 Saudis accused of insurgent views, including a man who was a minor when taking part in student demonstrations, were executed. And two years ago, M.B.S., as part of a "corruption purge," converted the Ritz-Carlton Riyadh into a gilded gulag, ordering the detention and imprisonment of nearly 400 Saudi princes, moguls, and government officials. The supposed crackdown, however, was also a shakedown: Many were let go only after the government reportedly strong-armed them into turning over more than $100 billion in assets. The whereabouts of 64 of those detainees remains unclear.

Through interviews on three continents with more than 30 individuals—activists, national security experts, relatives of the forcibly disappeared, and American, European, and Middle Eastern government officials—a clearer picture has emerged about the extent to which Saudi authorities have gone to imprison, repatriate, and even murder countrymen who dare to protest the kingdom's policies or somehow malign the image of the nation. On these pages are the stories of eight recent abductees—and those of four others who managed to elude capture—part of a systematic program that goes far beyond the killing of Jamal Khashoggi. The Saudi campaign is ruthless and relentless. And it has more similarities with, say, the codes of a crime syndicate than it does with those of a traditional, modern-era ally of the United States of America.
The Senate, meanwhile, is kicking around a new bill that "would bar the U.S. Export-Import Bank from financing the transfer of nuclear technology and equipment to Saudi Arabia, absent nuclear cooperation agreements." It's doubtful the bill will be able to survive a veto assuming it even passes, but it coincides with another bombshell from the aforementioned Barrack investigation involving his behind-the-scenes efforts to arrange the transfer of nuclear technologies to the Saudis in an arrangement that would have included Saudi financing for his own equity firm's purchase of Westinghouse Electric Company. The Barrack-owned Westinghouse would then have turned around and bid on contracts to build nuclear plants in the kingdom. I'm no expert in high finance but it all seems very ethical and above board to me.
IRAN
Meanwhile, in the Persian Gulf state we don't like, prices for medicine in Iran have reportedly skyrocketed in the face of US sanctions and the cratering Iranian rial. The United States is always at great pains to note that its sanctions never include basic, humanitarian goods like food and drugs, but it elides the part of the formula wherein the sanctions make those goods unaffordable for all but the very richest citizens of the targeted nation. And that's assuming they're available at all, given how difficult the sanctions make it to finance the importation of even permitted items.
The Washington Post's Josh Rogin is reporting that later this week the Trump administration will extend nuclear-related sanctions waivers. These waivers protect projects in which countries like Russia, China, and the UK are working with Iran to manage and modify its civilian nuclear program in ways that reduce its weaponization risk. Ending them would end those projects and likely do away with whatever remains of the 2015 nuclear deal. Lifting the waivers would be monumentally stupid unless one were trying to provoke a conflict with Iran, so of course the Trump administration has been heavily considering it. The Treasury Department's concerns about potentially sanctioning multiple Chinese and European firms seem to have won the argument.
ASIA
AF
GHANISTAN
The death toll from Sunday's assault on the offices of Ashraf Ghani's running mate in Kabul surged to at least 20 on Monday as authorities finally got a chance to assess the attack's outcome. Dozens more were wounded and the death toll could continue to rise. The attack has still gone unclaimed.
On Monday, an Afghan soldier killed two US soldiers an an "insider attack" in Kandahar province. There have been no details released as to what motivated the attack.
UN-compiled data finds that US and Afghan forces killed 717 civilians in the first half of 2019, considerably more than the 531 killed by the Taliban and ISIS. Of those 717 deaths, 363 have died in airstrikes, most of which have been carried out by the US. The US, which as we all know is utterly scrupulous when it comes to counting the number of civilians it kills, insists that these UN figures are wildly inaccurate.
PAKISTAN
A bombing outside a police station in Quetta on Tuesday killed two police officers and three other people, while wounding at least 27 others. No group has claimed responsibility.
KASHMIR
An exchange of fire across Kashmir's Line of Control on Tuesday killed at least one Indian soldier and one Pakistani civilian. That was one of at least two cross-border incidents on Tuesday—the second caused some panic but it appears not to have resulted in any casualties.
CHINA
A fresh protest broke out in Hong Kong on Tuesday after authorities arrested 44 people on rioting charges related to protests and clashes with police that took place over the weekend. The protesters interrupted public transit and again clashed violently with police.
The Turkish government is sending ten officials to China to investigate Beijing's treatment of the Uyghur community in Xinjiang. Turkey is the only major Muslim country to express any concern about China's Uyghur internment program, and the Turkish government has probably regretted it ever since. As this junket will undoubtedly be carefully managed by Chinese authorities, and the Turkish government certainly knows that, its purpose is likely to give Ankara a semi-plausible justification for retracting its previous comments.
NORTH KO
REA
An anonymous Trump administration official told reporters on Tuesday that "working-level talks" between US and North Korean officials could resume in short order. Then the North Koreans conducted another missile test. According to the South Korean military, Pyongyang fired "multiple unidentified projectiles" off of its east coast, from the same area where it conducted another missile test last week. Details are still sparse—the South Koreans say the projectiles were two ballistic missiles that traveled around 250 kilometers—but every one of these missile tests risks upending whatever's left of the diplomatic initiative.
AFRICA
SUDAN
Sudanese security forces appear (it hasn't been proven) to have killed five protesters—four of them students—in North Kordofan state on Monday. The five were participating in a demonstration over food and fuel shortages in the city of El-Obeid, and reportedly set a branch of the Bank of Khartoum on fire. Protest leaders have accused security forces of opening fire on the demonstrators (at least 62 people were wounded in addition to those who were killed) and the Sudanese government is investigating (though that investigation may be hampered by ongoing negotiations over the makeup of the Sudanese government). The ruling military junta has closed all schools across the country indefinitely after students in several cities—including Khartoum—hit the streets on Tuesday to protest the killings.
LIBYA
Tripoli's Mitiga Airport was shelled at least twice on Monday, forcing air traffic to be shut down both times. A little Googling suggests to me that operations have resumed but I can't be entirely sure about that. Tripoli remains under sustained assault by Khalifa Haftar's "Libyan National Army," which was presumably responsible for the shelling.
MOROCCO
Moroccan King Mohammed VI has announced that he's planning to form a committee to deal with inequality and wants his prime minister to present him with "proposals to fill executive posts in the government and the civil service with high-level national elites chosen on merit and competence." The king made his remarks as part of a retrospective marking his 20th anniversary on the throne, listing his achievements while acknowledging, in a nod to protesters like the Hirak movement in Morocco's Rif region, that the benefits of those accomplishments haven't been felt down the economic ladder. On a related note, he also marked the occasion by pardoning thousands of prisoners, including an unknown number who participated in Hirak and were arrested over it. At least 150 were thought to still be in custody on charges related to Hirak. It's unclear how many of those received pardons.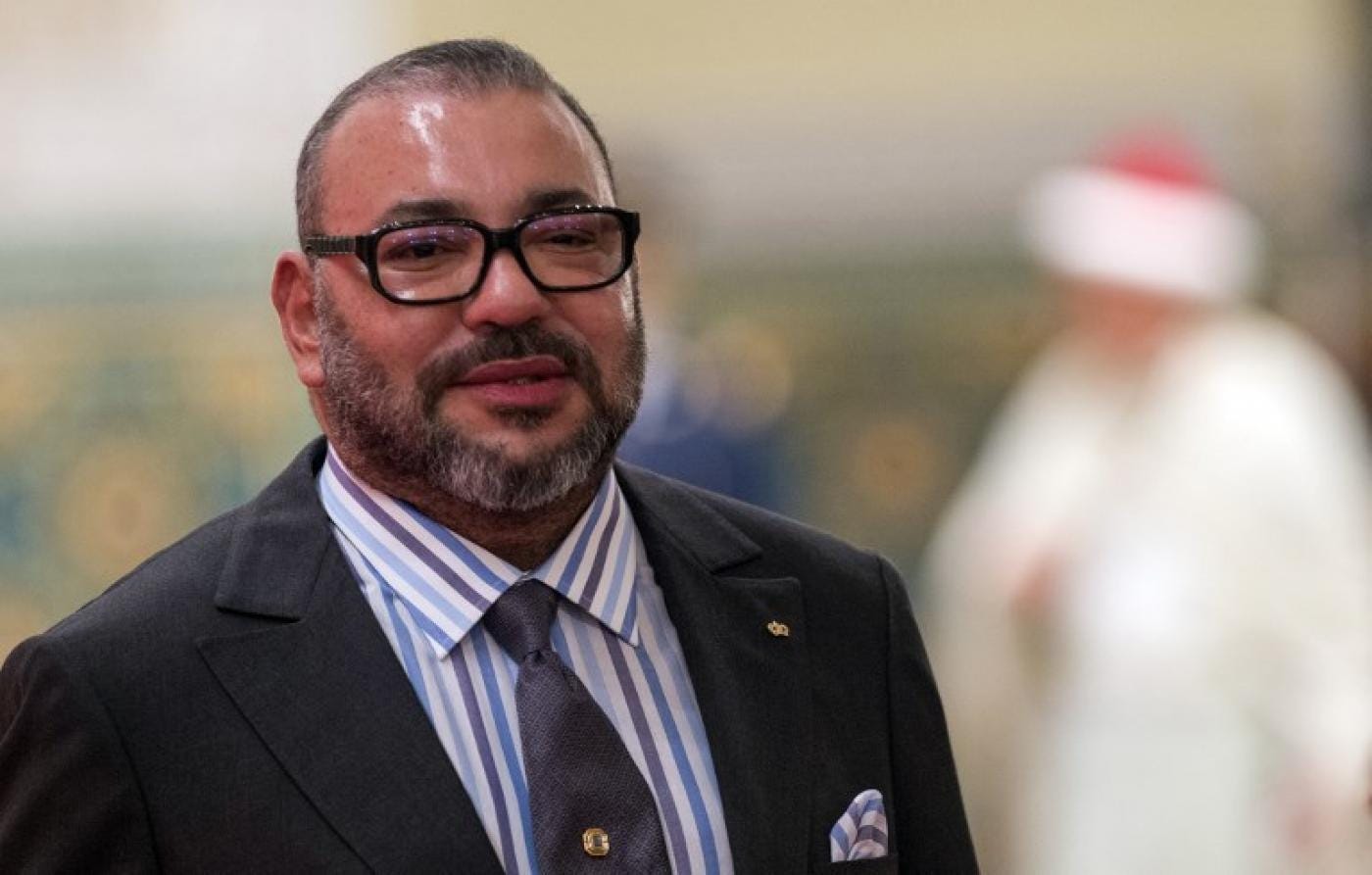 King Mohammed VI
NIGERIA
Nigerian authorities are now asking people to rat out members of the recently outlawed Islamic Movement in Nigeria, the largest Shiʿa group in the country. IMN protests in Abuja last week led to several clashes with police in which 20 of the group's members were killed. The Nigerian government banned the IMN late last week after a court approved listing it as a terrorist organization.
SOMALIA
US Africa Command, which was established in 2008 to save Africa from the scourge of terrorism and spends much of its time drone striking various parts of Somalia, has by pretty much every metric failed in its mission:
AFRICOM "disrupts and neutralizes transnational threats" in order to "promote regional security, stability and prosperity," according to its mission statement. But since AFRICOM began, key indicators of security and stability in Africa have plummeted according to the Defense Department's Africa Center for Strategic Studies, a Pentagon research institution. "Overall, militant Islamist group activity in Africa has doubled since 2012," according to a recent analysis by the Africa Center.

There are now roughly 24 "active militant Islamist groups" operating on the continent, up from just five in 2010, the analysis found. Today, 13 African countries face attacks from these groups — a 160 percent increase over that same time span. In fact, the number of "violent events" across the continent has jumped 960 percent, from 288 in 2009 to 3,050 in 2018, according to the Africa Center's analysis.

While a variety of factors have likely contributed to the rise in violence, some experts say that the overlap between the command's existence and growing unrest is not a coincidence.
DEMOCRATIC REPUBLIC OF THE CONGO
Officials have diagnosed a second case of Ebola in the eastern Congolese city of Goma. This case does not appear to be connected to the first case of Ebola diagnosed in Goma earlier this month, but it's just as troubling as that one was. Goma is both a large city and a major transit hub, so if the Ebola outbreak really takes hold there it could spread rapidly to other parts of the region.
EUROPE
RUSSIA
Alexei Navalny, the leading figure in Russia's political opposition, such as it is, was hospitalized for an "allergy" over the weekend while in government custody. But Navalny, who was arrested last week, is insisting that he's never been allergic to anything and is alleging that Russian authorities poisoned him. He felt like his jailhouse doctors were hiding something, apparently. It's unclear why authorities would have wanted to give Navalny contact dermatitis and then successfully treat him for it, but anything is possible.
ROMANIA
Romania's Constitutional Court has for the second time thwarted an effort by the country's ruling Social Democratic Party to decriminalize graft and otherwise weaken anti-corruption laws by striking down a slate of anti-anti-corruption laws. The Social Democrats' two year long, ongoing crusade to loosen legal restrictions on corruption in arguably the European Union's most corrupt country has been remarkable to watch inasmuch as it's rare to see a political party commit itself so thoroughly to a platform that's both unpopular and nakedly, blatantly unprincipled.
AUSTRIA
Former and perhaps future Austrian Chancellor Sebastian Kurz says he would be amenable to forming another coalition with the far-right Freedom Party after September's parliamentary election. It was the collapse of Kurz's previous coalition with the Freedom Party, over corruption charges against Freedom Party leader Heinz-Christian Strache, that brought down his government and brought about September's snap election. Kurz's People's Party—which in a normal political environment would itself be regarded as extremely far-right—is, according to polling, a virtual lock to again emerge from the election as Austria's largest party, but he'll likely need either a coalition partner or some support from another party in order to form a government.
SPAIN
Meanwhile, polling in Spain suggests that Prime Minister Pedro Sánchez's Socialist Party could flirt with a sole majority in a snap election. The survey has the Socialists at 41.3 percent, up from the roughly 28 percent they polled in April's election and close to the 44.6 percent that was enough to give the center-right People's Party a sole majority back in 2011. It's just one survey and probably not a highly accurate one at that, but the fact that Sánchez has picked up support over the previous iteration of this same survey, despite his inability to cobble together a government, while two right wing parties (Ciudadanos and Vox) have lost support, is interesting.
AMERICAS
GUATEMALA
Law professor Lauren Carasik argues that the Trump administration's new "safe third country" agreement with Guatemala is "a lie":
Under the U.S. Immigration and Nationality Act, migrants have the right to apply for asylum in the United States unless they can be removed to a safe country via multilateral or bilateral agreement. To qualify as safe, a country must ensure migrants' safety and provide "access to a full and fair procedure for determining a claim to asylum."

Guatemala does not qualify. For one, it falls far short in its ability to provide for the security of migrants. The U.S. State Department's Overseas Security Advisory Council said earlier this year that Guatemala "remains among the most dangerous countries in the world," with an "alarmingly high murder rate." The country is plagued by gangs, organized crime, and gender-based violence. It is unable to provide for its own citizens, some 236,000 of whom were apprehended at the U.S. border in first nine months of fiscal year 2019.

Guatemala also lacks a robust asylum system and experience processing claims, as refugees have infrequently petitioned for asylum there. According to the United Nations High Commissioner for Refugees, Guatemala received 257 asylum applications last year, only a handful of which were accepted. The U.S. State Department's own 2018 Human Rights Report on Guatemala cited the UNHCR, which "reported that identification and referral mechanisms for potential asylum seekers were inadequate. Both migration and police authorities lacked adequate training concerning the rules for establishing refugee status."
UNITED STATES
Finally, The Intercept's James Rosen contends that it doesn't matter who replaces Dan Coats as Director of National Intelligence, because even though it's anathema to his job Secretary of State Mike Pompeo is Donald Trump's real intelligence chief:
Pompeo, who was Donald Trump's first CIA director, is now serving as a key intermediary between Trump and the U.S. intelligence community, the officials say, a very unusual role for the secretary of state, who is supposed to be a customer of the intelligence community, not its master.

The intermediary role Pompeo has largely usurped is supposed to be filled by the CIA director and the director of national intelligence, a post created after 9/11 and designed to coordinate the work of all of the nation's intelligence agencies. But CIA Director Gina Haspel seems to have accepted the fact that Pompeo continues to help set the agenda on intelligence in the Trump administration from the State Department, the officials say. And after months of rumors that Dan Coats, Trump's longtime director of national intelligence and nominal head of the U.S. intelligence community, would soon be replaced, Trump announced Sunday that Coats will step down on August 15. The president said he would name John Ratcliffe, a pro-Trump, Republican representative from Texas, to take Coats's job. Ratcliffe, one of Trump's most ardent defenders during special counsel Robert Mueller's appearance before the House Judiciary Committee last week, will likely be far less independent of the Trump White House than Coats was.

Meanwhile, Pompeo has emerged as the administration's de facto intelligence czar. Although some officials say that both Haspel and Coats have been present when Trump receives his intelligence briefings and so have had regular, direct access to the president, Pompeo has gained Trump's trust in a way they haven't.