Aug 5, 2020 • 1HR 20M
Nuclear Modernization and the Future of Arms Control, with John Carl Baker (PODCAST 8-05-2020)
Foreign Exchanges is a newsletter and podcast that helps you stay on top of important stories happening around the world. Derek Davison interviews scholars, journalists, and other experts to make sense of international affairs and US foreign policy.
This is the web version of Foreign Exchanges, but did you know you can get it delivered right to your inbox? Sign up today:
---
The Ploughshares Fund's John Carl Baker returns to the show to talk about the push to modernize the US nuclear arsenal, what that entails, and how much it will cost. We then assess the wreckage the Trump administration has made in terms of arms control and what that means for the future, depending on what happens in November.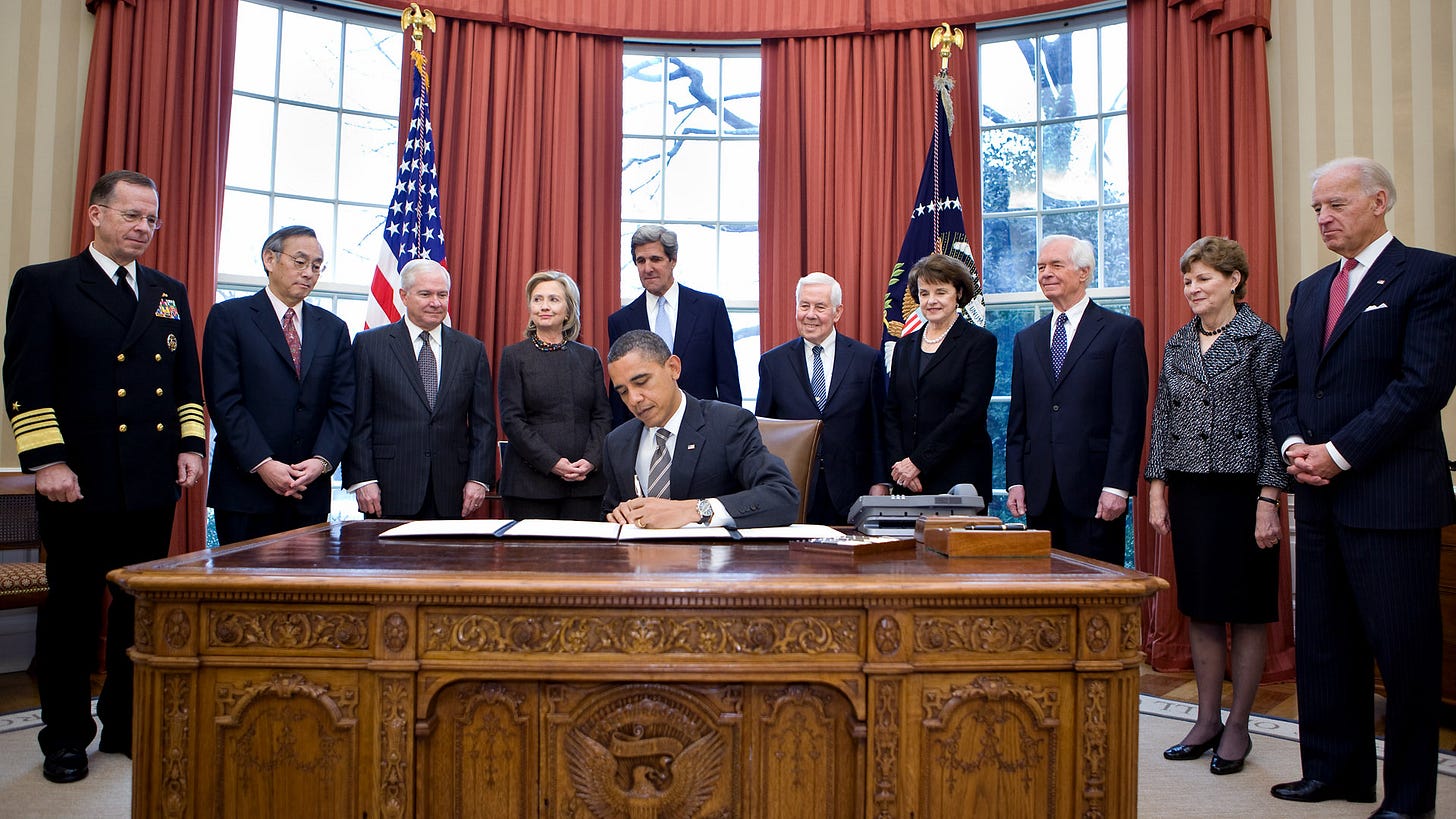 Then-US President Barack Obama signing the ratification of New START, February 2011 (Official White House Photo)
Plugs:
Check out the work Ploughshares and its partners are doing.
Sign up for the Discontents newsletter.
Check out what's happening with OptOut and sign up for their newsletter.
If you've somehow come here and aren't signed up for Foreign Exchanges, please do that too.