Luis Almagro, the OAS, and Bolivia, with Branko Marcetic: PODCAST 11-22-2019
In today's episode I'm joined by journalist Branko Marcetic to discuss his new piece at In These Times looking at the transformation of Luis Almagro, secretary-general of the Organization of American States, from foreign minister for a leftist government in Uruguay to useful tool of right-wing US foreign policy. We look particularly at the role the OAS has played in the coup that ousted former Bolivian President Evo Morales and at Almagro's wild changes of opinion with respect to Venezuela.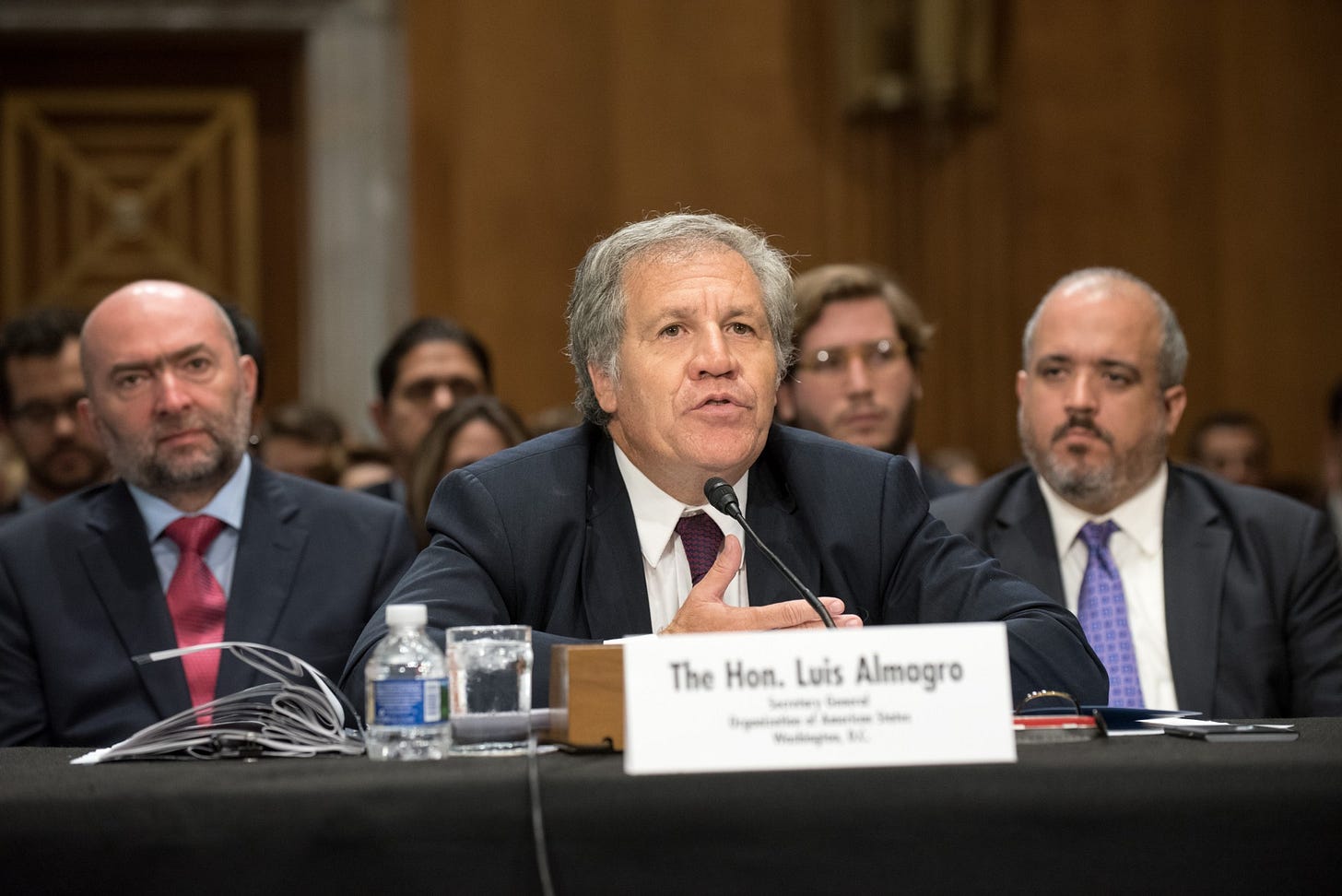 OAS Secretary-General Luis Almagro testifying before the Senate Foreign Relations Committee in 2017 (Wikimedia Commons)
All of Foreign Exchanges' interview episodes are available to the public, but if you'd like to support these shows and get access to the rest of FX's content, please subscribe!